Holly Valentine, NP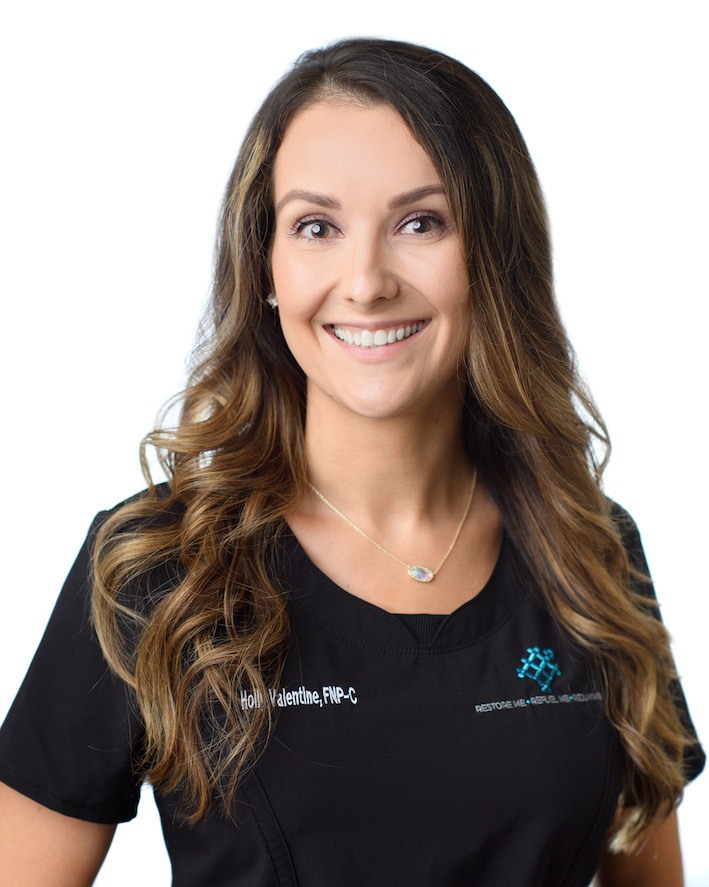 Holly has been a Registered Nurse since 2007. She graduated with honors from Our Lady of the Lake College and worked as an RN in both critical care and the emergency room. She then received her Master's of Science in Nursing from the University of Louisiana-Lafayette and became a board-certified Family Nurse Practitioner in 2015. She is certified with the American Association of Nurse Practitioners.
Since becoming a NP, she has developed a true passion for improving the quality of life for both women and men in all stages of life. She has a wide range of experience in hormone replacement therapy, primary care, urgent care, long-term care, and chronic disease management. She utilizes the most current understanding of research and up to date training to develop individualized treatment plans for each patient. Holly also has a special interest in aesthetics. She has been expertly trained on administration of Botox, Juvederm, Restylane, and other cosmetic injectables.
Holly's extensive experience and her passion for health and wellness combined with the treatments offered at Rejuvime Medical to help transform patients' lives. Whether through hormone replacement, thyroid and weight management, IV nutrition therapy, aesthetic treatments, or any combination of these, she loves helping her patients to feel and look their best during the aging process.
Outside of the office, Holly loves spending time with her husband Ryan and their three daughters, Saints and LSU football games, hunting/fishing, and listening to audiobooks and podcasts.
A Reputation Built on Results
My husband and I are both clients of Rejuvime and are so pleased with their services. The ease of scheduling...
Great customer service from the very first visit. Everyone was very professional. All questions or...
So I'm super nervous about the semaglutide but after lab work and meeting with their healthcare professional,...