Rejuvime Medical
4313 Bluebonnet Blvd., Suite B
Baton Rouge, LA 70809
Phone: (225) 960-1580
Mo-Th: 8 a.m.–4:30 p.m.
Fr: 8 a.m.–3:30 p.m.

Rejuvime Medical
3440 Division St., Suite G
Metairie, LA 70002
Phone: (504) 252-9579
Mo–Th: 8 a.m.–4:30 p.m.
Fr: 8 a.m.–3:30 p.m.

Chris Pixley, CEO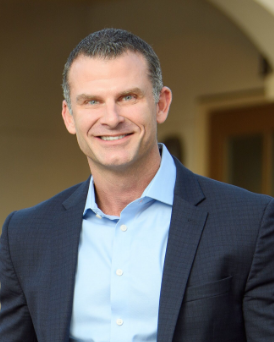 Having built a thriving nutrition supplement franchise that he bought at age 23, Chris Pixley used the knowledge he gained researching bioidentical hormone replacement therapy (BHRT) to join Dr. Jonathan Weiler at Rejuvime Medical. Chris has been a BHRT patient himself for several years and understands the therapy's value in combating the aging process.
The success Chris had in the nutrition supplement field—he opened multiple new store locations in the years after buying the first one—involved working closely with individuals and professionals from all walks of life. As a nutrition and training consultant, he helped guide and motivate clients to achieve their peak health and fitness levels using safe, healthy practices.
At Rejuvime Medical, Chris oversees a team of medical professionals who are also helping patients reverse the effects and signs of aging through monitored hormone replacement therapy and other aesthetic services. He understands that the services offered at Rejuvime Medical are one aspect of leading a healthy lifestyle, along with nutrition, exercise, and mindfulness.
Since joining Dr. Weiler, Chris has developed an environment at Rejuvime Medical that encourages patients to thrive through the personal, one-on-one attention offered at our clinics.
Away from Rejuvime, Chris enjoys spending time with his wife, Cynthia Elkins Pixley, and their 3 children, Dylan, Jackson, and Faith.
A Reputation Built on Results
Very professional and attend to my needs.
Lacee and her staff are very nice and efficient. She listens well and asks good questions to offer good...